Inno vation
"Research, development and a quest for environmentally friendly innovation underpin the new leather tanning
and treatment products."
Canapimp is the new line of bio-based leather tanning products containing hemp seed oil not intended for human consumption.
It recovers agricultural waste, processes and renders products from polluted land reclamation inert.
Heal, help, protect our planet.
It does not contain:
• Chromium
• Aluminium
• Iron
• Titanium
• Zirconium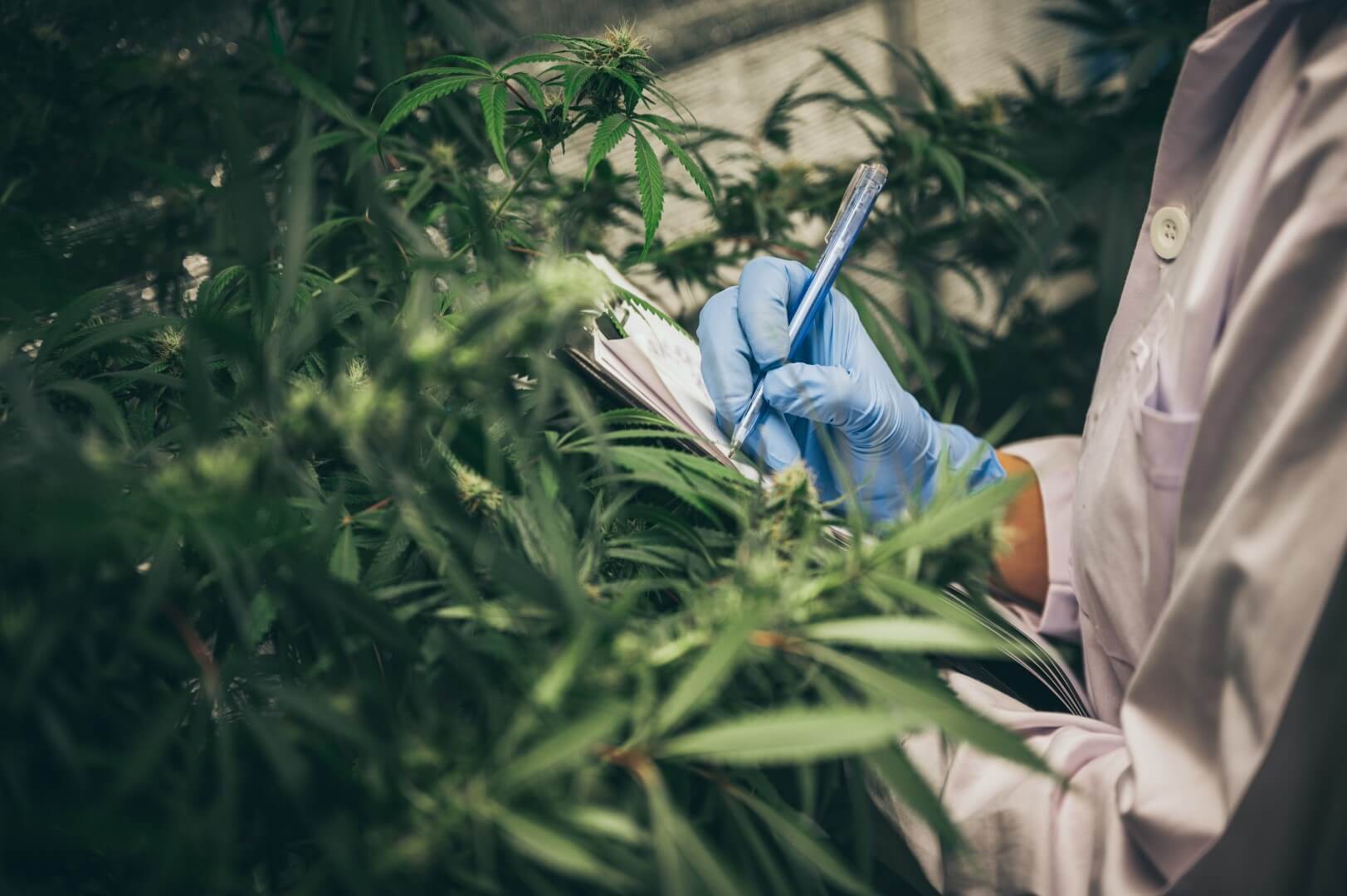 Canapimp is a new range of products used in the tanning and retanning of leather for the production of metal-free items.
Items made from Canapimp attain the same characteristics as leather tanned using chromium and other metals.
Bod5/Cod content
Chromium-tanned leather: 10% to 15%
Canapimp-tanned leather: 60% to 75%.
Up to 70% less water in the pikel phase
Total elimination of sulphuric acid
For every square metre of leather produced, 350 to 450 grams
of chromium is released by the leather tanning industry.
| METALS | Crust leather | UoM | Analysis method |
| --- | --- | --- | --- |
| Aluminium | 7,02 | (mg/kg) | ISO 17072-2:2019 |
| Chromium | 6 | (mg/kg) | ISO 17072-2:2019 |
| Iron | 23 | (mg/kg) | ISO 17072-2:2019 |
| Titanium | NR | (mg/kg) | ISO 17072-2:2019 |
| Zirconium | 1,86 | (mg/kg) | ISO 17072-2:2019 |
| Glutaraldehyde | 2,01 | (mg/kg) | ISO 17072-2:2019 |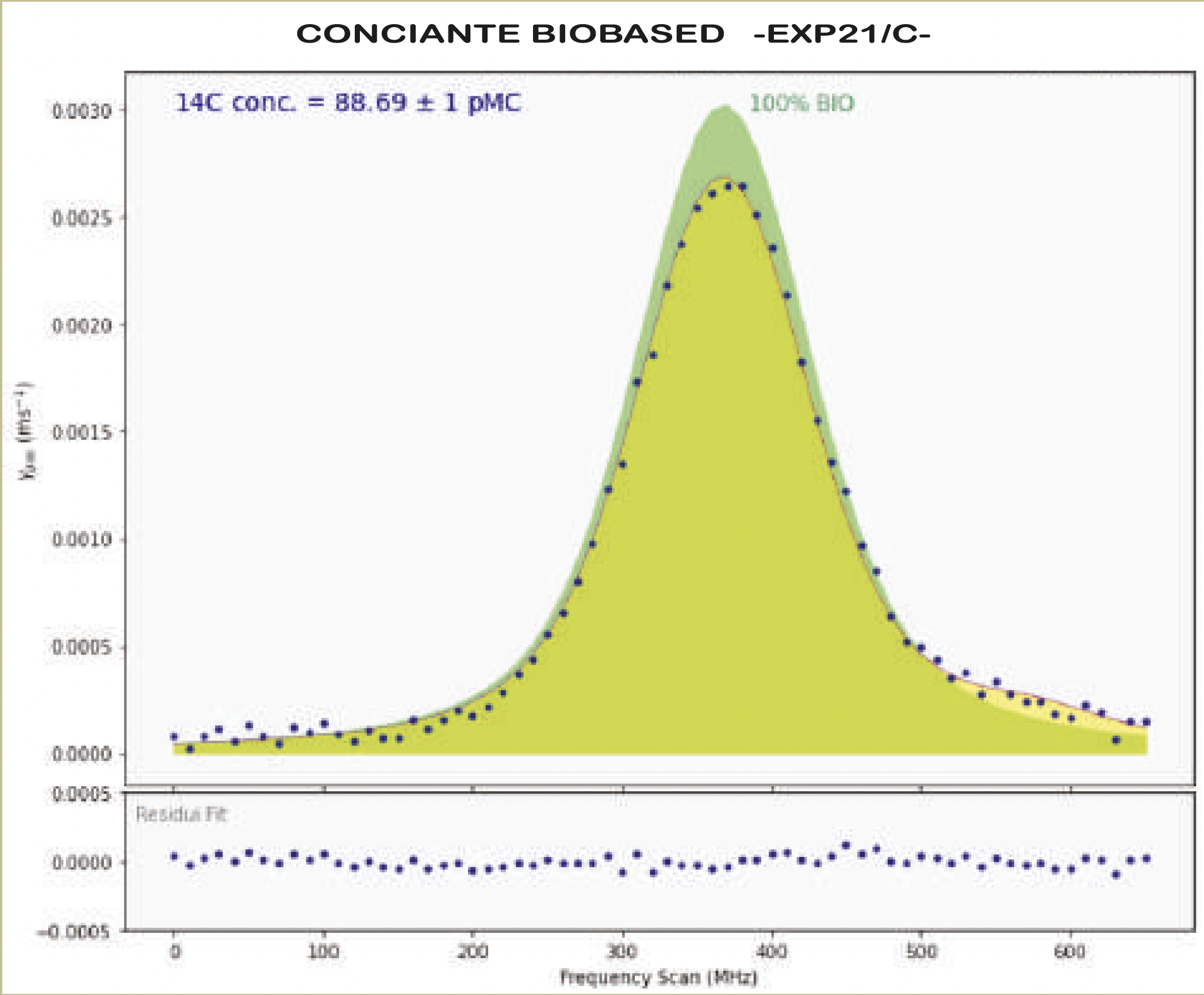 Hemp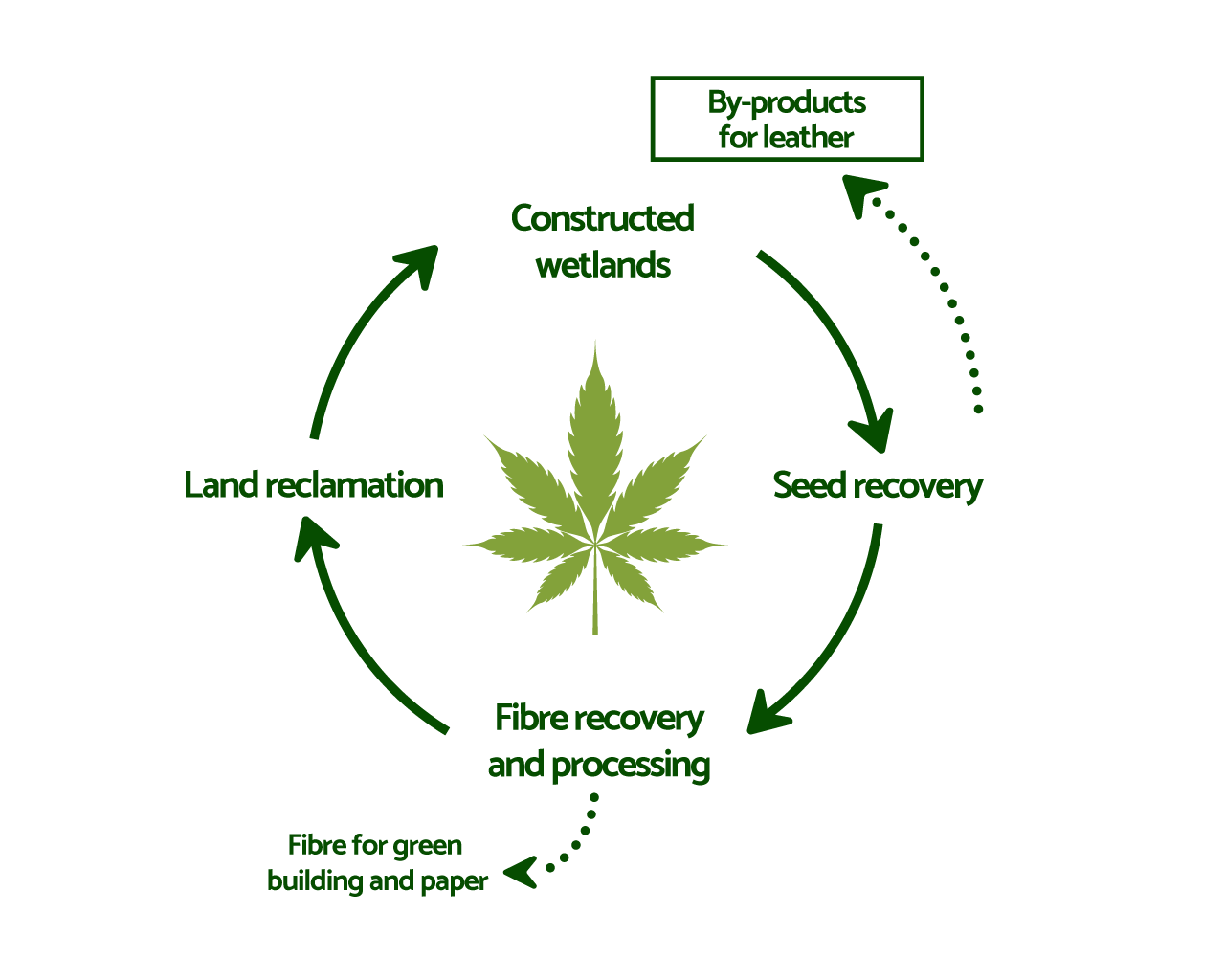 Possible developments:
Paper
Fabric
Green buildings
Bio-fuels
Bio-plastics
Organic compounds
Benefits of usage:
CO2 retention
No waste
Alternative to plastic
Reduced deforestation
Constructed wetland
Alternative to oil
Leather tanning sector:
Total reduction in the use of heavy metals in the production cycle
Increased biodegradability of waste water and finished leather